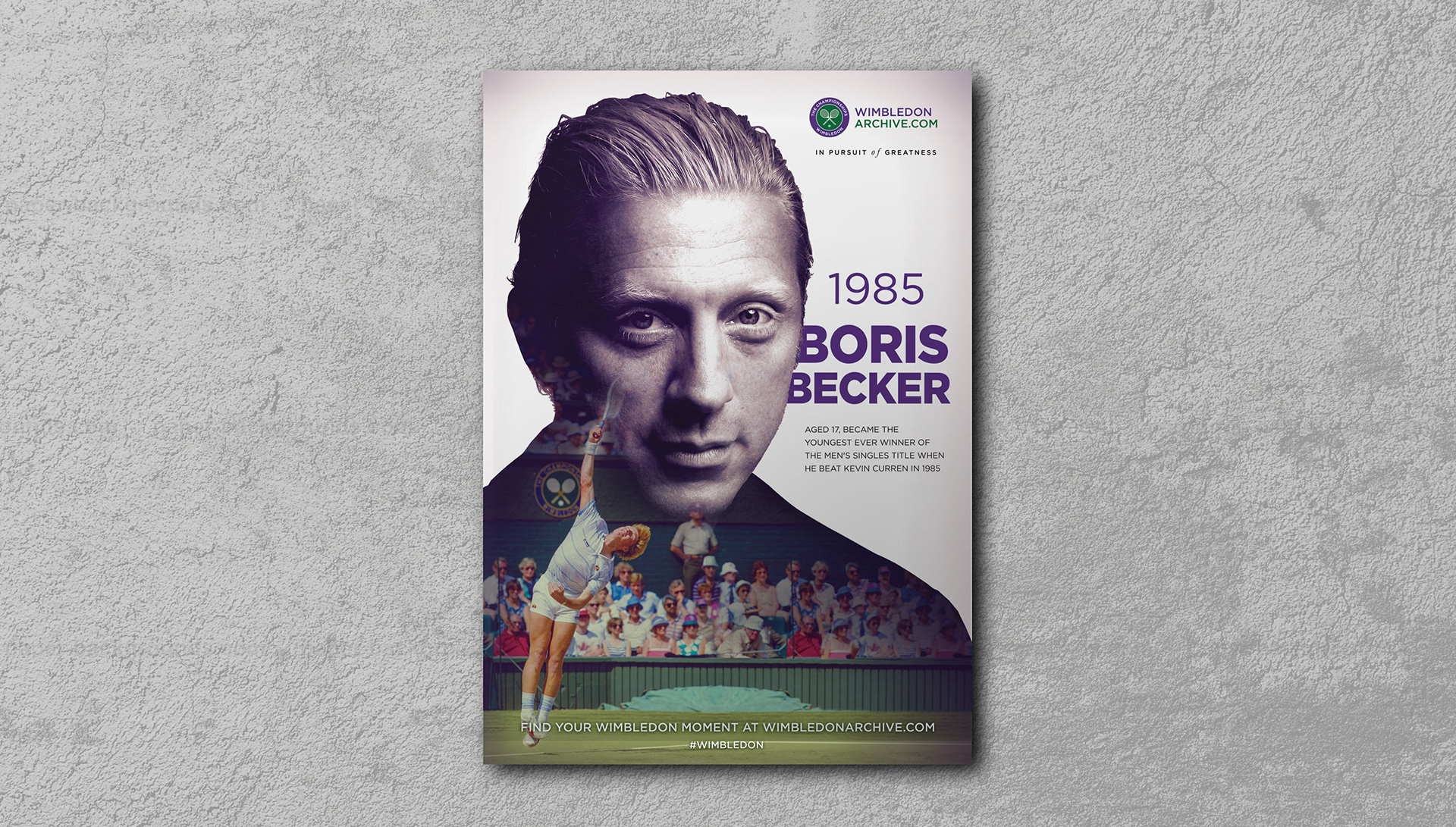 Every Year
Wimbledon
commissions a series of
A1 Posters
for the corridor that leads to their
VIP Area
.
The posters need to depict the 
Heritage
and
Tradition
of this century old institution. Every year, the challenge is to create something that is contemporary and engaging without losing the prestige of the brand.
In 2017, I was given the honor to conceive and produce this series.
My approach was to create a series of portrait of Wimbledon Champions. Each portrait would reveal the memory of the moment they became Champion through a double exposure effect.

The idea of the portraits was to create a "Hall of Fame" impression as you enter the corridor but also to have consistency throughout the series. The idea of the double exposure was to bring a nostalgia feel to it and make the series more contemporary.

On the dark parts of the pictures I added some blue and red to recreate the brand's purple. The green of the grass would contrast the purple and create the unique and recognizable Wimbledon brand.

Wimbledon's stakeholders have the reputation of being difficult but, to my surprise, everyone was very happy with the concepts and did not request any change. Once again as we delivered the series the client was really happy with the result allowing us to go straight to print.